Information on the 2022-2023 Program
---
About The Miami Leo Martin March of the Living
Miami MOTL Strategic Plan Information
Make A Donation | Photo Gallery | FAQ's
---
Complete the interest form to stay informed on the 2023 March Program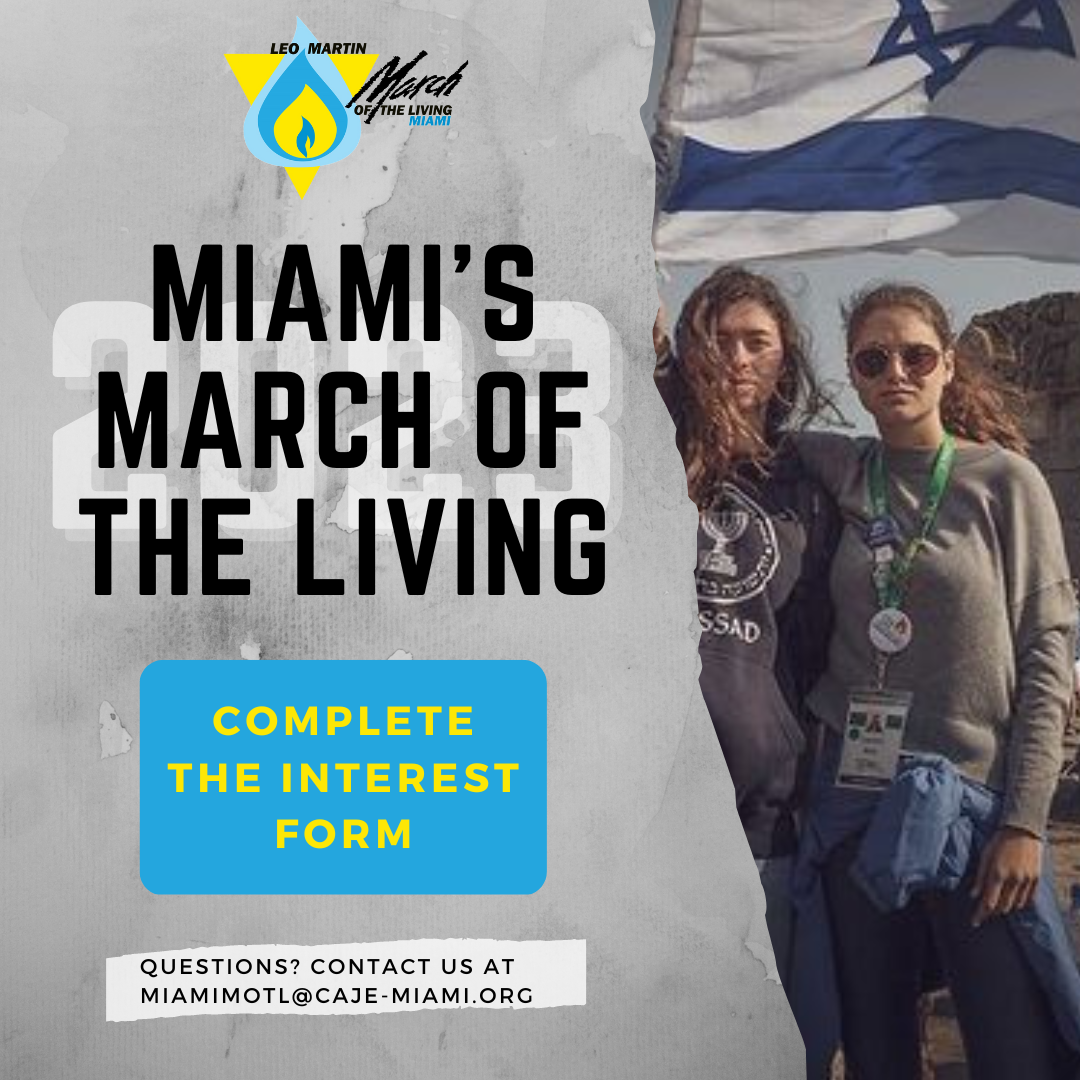 If you are a 2022-2023 Jewish Miami-Dade High School Senior and/or live in Miami Dade County and are interested in participating in the Miami March of the Living educational experience, please fill out this form.
We will notify you about the full registration process when additional information becomes available in the fall. 
Applications and Interviews will likely take place August through October. 
WHO IS ELIGIBLE TO APPLY
Miami's Leo Martin March of the Living program is a program for Jewish high school seniors in Miami-Dade County. Priority goes to students who live in Miami-Dade, attend school in Miami-Dade and/or attend Synagogue in Miami-Dade. Typically, students need to have two out of these three items checked off to be considered for our Miami-Dade program (i.e., live and go to school in Miami-Dade or live and go to synagogue in Miami-Dade). Attending educational sessions are mandatory for participating in the full program.
For more information about Miami's Leo Martin March of the Living, contact miamimotl@caje-miami.org or call at 305-576-4030 ext. 143